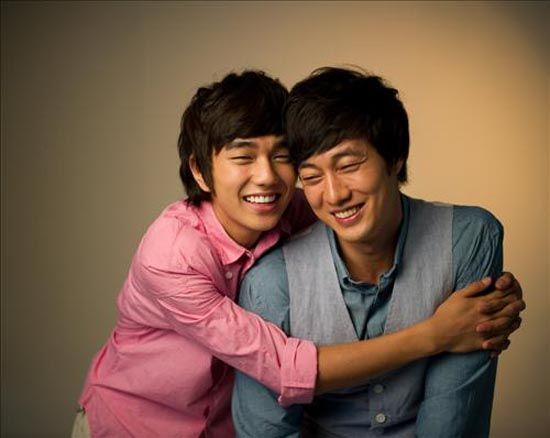 That is just adorable. Ever since almost-17-year-old Yoo Seung-ho came on the scene, he has been called "Little So Ji-sub" because of his physical resemblance to the 32-year-old film and drama actor. Now Yoo and So Ji-sub are appearing together in a CF, two years after first appearing in a music video together.
The two actors will endorse a kimchi refrigerator called Dimchae. And what better way to appeal to the housewives, ajummas, and noonas than with perennial favorite So and noona-killer Yoo?
This CF will begin broadcasting on September 1.
And here's the MV for "Isolated Life":
Credit : javabeans