Actor Lee Jun-ki will be featured in a photo exhibit, as the subject of a series of photographs called Good & Bye, Boy by photographer Kim Jung-man.
The title is delightfully nonsensical, and features photographs of Lee Jun-ki from his debut all the way to his enlistment this past May. It's being held as an event for fans who are missing him while he's serving in the army, and will feature footage from the day before his enlistment as well.
The exhibit will be open from August 20 to September 5 at Lee's agency, J Company.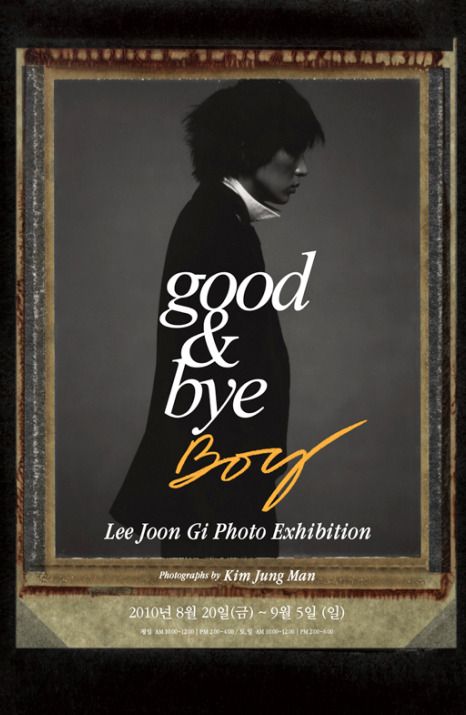 credit:girlfriday