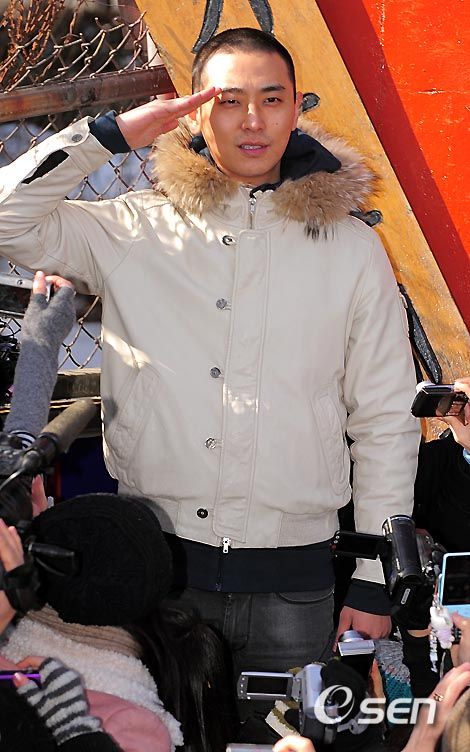 Joo Ji-hoon headed off to serve his two years of military duty on the afternoon of February 2. He will complete five weeks of basic training before heading into the reserve corps.
Despite the noise about his indictment last summer on charges of drug use, Joo still has ardent fans; his departure was attended by a group of 300, including approximately 100 who flew to Korea from Japan just to show their support.
The Goong, Antique Bakery and Devil star served community service and paid a fine for his drug use. He was also given a suspended jail term, although with a clean probation period he will not serve any time. Enlisting in army duty now is probably the smartest thing he can do now to rehabilitate his image. See ya in two years, Joo Ji-hoon!
credit : javabeans.com+as labeled