KBS's current drama hit God of Study is, as you're probably aware, a remake of a 2005 Japanese drama that was based on a manga, Dragon Zakura. Last week, the manga's creator, Mita Norifusa, paid a visit to the drama's sets and showed his support for the production team.
Mita arrived in Korea on January 27 and headed straight to the God of Study set in Suwon, where he chatted with the cast members (students Yoo Seung-ho, Go Ah-sung, Lee Hyun-woo, Lee Chan-ho and Ji-yeon, and teachers Kim Su-ro and Bae Doo-na). He also had dinner with the cast and staff that evening.
Mita says he is currently watching God of Study over the internet, and shared his thoughts: "Compared to Dragon Zakura, which aired in 2005 on TBS and was plot-intensive, God of Study has characters that are three-dimensional." He said of Kim Su-ro's lawyer-teacher character, "He's the character who leaves the strongest impression. I'm thankful that he expresses the character well."
Personally, I disagree — I really dislike Kim Su-ro's character, who single-handedly puts a damper on the drama for me — but I'm sure Mita wouldn't be anything less than polite to the cast. The next installment — today's Episode 9 — will develop his storyline in more depth.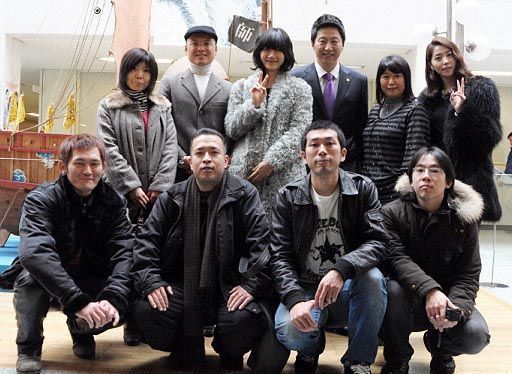 credit :javabeans.com+as labeled