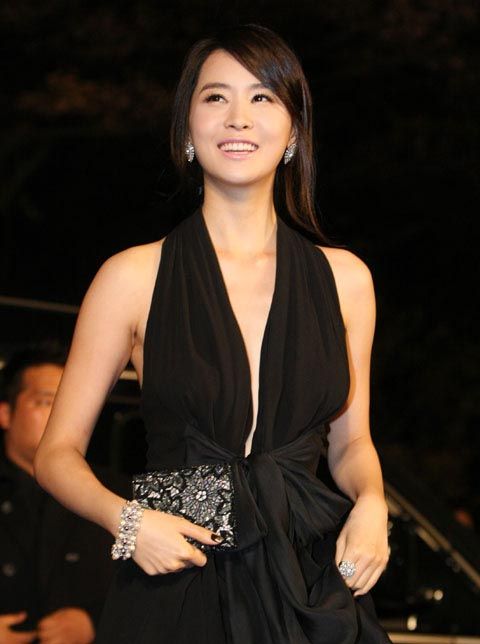 Chuno's current leading lady Lee Da-hae will be on an upcoming episode of KBS's show Sweet Night [달콤한 밤], which she already recorded. In the appearance, she admits that she dated one of her past co-stars, and although she didn't identify him by name, she explained, "I have dated one of my co-stars in real life. We broke up in October 2008. However, the scandals that have come up have all been with surprising people."
My first guess would have been her My Girl co-star Lee Dong-wook, but since there was pretty wide speculation about them, her statement seems to contradict that. She also discounts her more recent scandal with Kang Ji-hwan, which she says arose because they happened to meet while both were in Thailand, which got exaggerated as a couple's vacation. My other guess would be her other My Girl co-star Lee Jun-ki; if not, I suppose it could also be (sob) Go Soo, but I'd guess it was someone earlier in her career. (The breakup pre-dates East of Eden, Robbers co-star Jang Hyuk was in a long-term relationship, I don't really see her with Hello Miss's Lee Ji-hoon, and it wasn't Lee Dong-gun since he dated co-star Han Ji-hye out of Sweet 18…) Let the wild speculations begin.
Lee Da-hae's appearance will air on the January 24 broadcast of Sweet Night.
credit : javabeans + as labeled