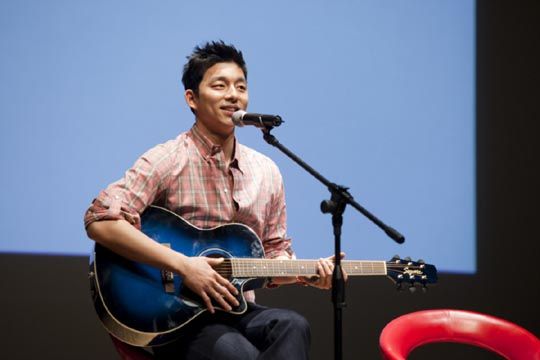 Following his December 8 discharge from military service, Coffee Prince's Gong Yoo held his first fanmeeting after returning to civilian life. The event, titled "694 Days Waiting for Gong Yoo," was held on January 10 at Seoul's Yonsei University and boasted an audience numbering 1,000, which included fans who flew in from Japan, Hong Kong, Taiwan, and even New Zealand.
Comedians Hong Seung-mok and Yang Se-hyung acted as hosts, and Gong Yoo sang several songs: "Like a Child" (아이처럼), "It's Fortunate" (다행이다), and "Nothing Better." The last was a duet performed with singer Jung-yeob, of Brown Eyed Soul. The event also had the usual activities, such as the cutting of the celebratory cake, present-giving, and photo time. Gong Yoo also told stories from army life.
The actor said of this fanmeeting, "Yesterday I was shaking and my heart was racing so much that I could barely sleep. I want to show the fans who have waited two years for me a passionate and energetic appearance, and not disappoint them." He is currently entertaining multiple offers for his comeback project, but hasn't yet chosen one.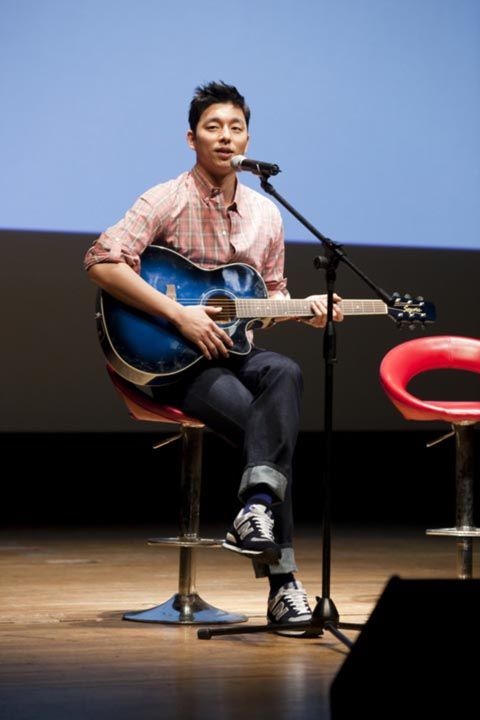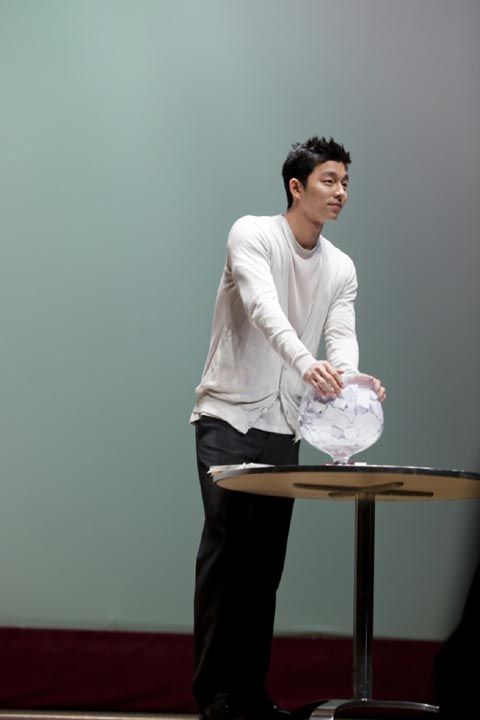 credit : javabeans.com + as labeled