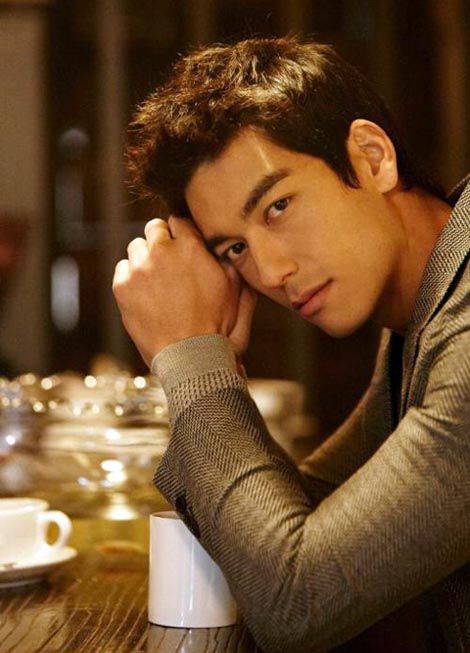 Dennis Oh (whose full name is Dennis O'Neil) had been a part of dance-themed film project Hype Nation back in earlier casting days when it had starred singer Sohn Dam-bi. However, she has since dropped out and the film has brought onboard a new cast, so I'd figured everyone would be replaced. But now Dennis Oh has been confirmed for the project (again), and plays rival to its lead, played by ex-2PM leader Jay Park (aka Jaebum).
Jaebum plays a member of a b-boy group that goes up against an American group (B2K). Dennis' character is named Tony Kane (Cane?) and basically harasses Jaebum's character; he's a gambler and member of a money-laundering operation.
Also cast is Japanese actor Cary-Hiroyuki Tagawa as gang boss, and taking a leading female role is T-ae, a member of the new kpop girl group Rania. The movie will be directed by Christian Strickland and has a production budget of 25 million dollars.
Hype Nation began filming on June 20 and is currently shooting in Korea. Dennis Oh, who has had small roles in U.S. drama series Forgotten and Melrose Place in the past year, will return to Korea in mid-July to join filming. This will be his first acting project in Korea since 2008's East of Eden.
Frankly I am utterly uninterested in the movie, but I'll be curious to see whether this American co-production will prove to be successful. As for Dennis himself… well, he seems like a super nice guy. And I did respect that he actually made a big effort to act in Witch Amusement entirely in Korean, which can't have been easy for him. On the other hand, I've yet to find his acting passable in any of his roles; he's extremely pretty, but incredibly wooden and out of sync when he acts; it's like he forgets to be IN the moment and just works hard at delivering dialogue. Maybe he'll do better in English-speaking roles?
Another upcoming project he's got planned is the Chinese remake of Autumn Fairy Tale, in which he plays the character originated by Won Bin. Wait, WHAT? Now THAT is much more interesting news to me! Off to dig up more details…….
From Hype Nation
credit : javabeans